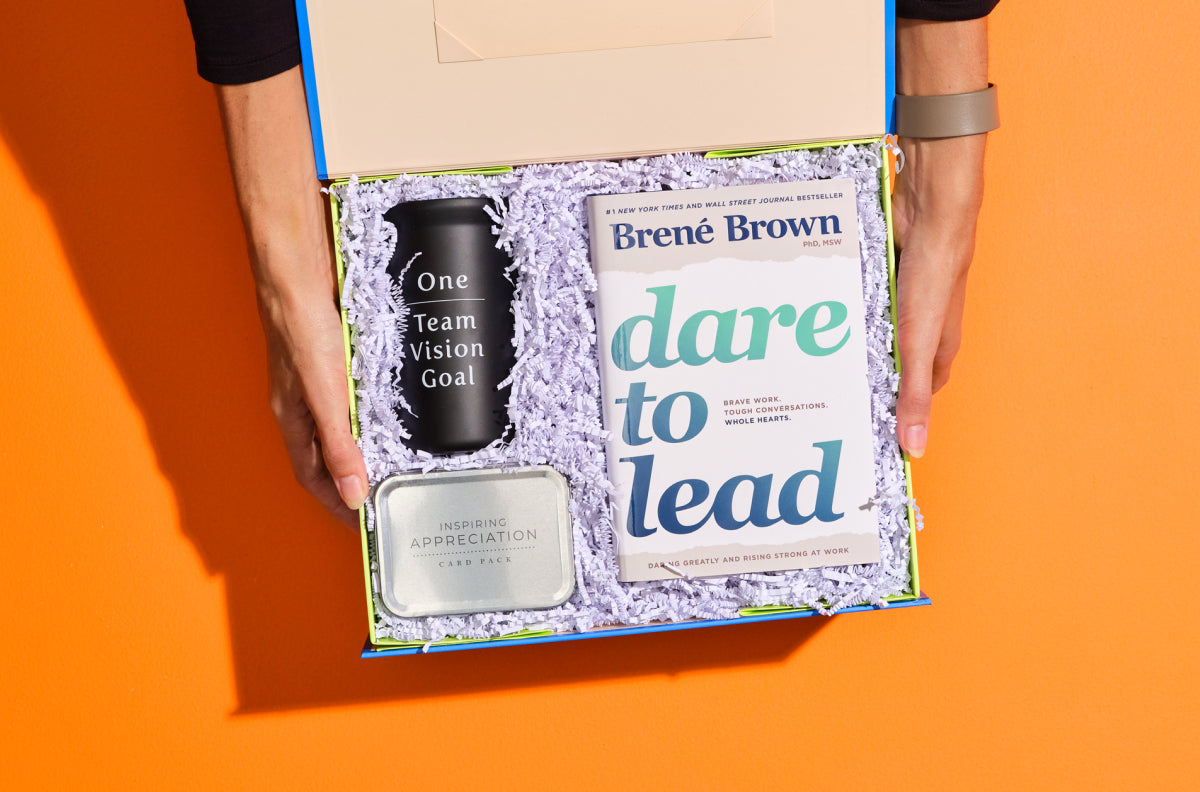 Translation missing: en.sections.article_template.title:

Meet Delightly: We Bring the Magic to Gift-Giving

Say hello to Delightly. We've been confidently gifting for many moons, but we're refreshed and ready to take on the world. Get to know us, and our delightful founder,

here

. We can't wait to help you gift like you mean it.
Written by: YOUR GIFTING GURUS
Welcome to Delightly! We're thrilled you're here! Whatever season, and for whatever reason, we ensure all our gifts are incredibly thoughtful and always unique, bringing the magic to any occasion.
Every step of our process shows that we shine brighter than the rest. From corporate, client, and employee gift sets to perfectly curated options for every special person in your life, the Delightly name spreads joy wherever it goes. We're the bubbles in the champagne; the sunshine peeking through the clouds; the friend you can count on to lighten your days.
Our founder and chief gifting officer Lindsay Merdzinski holds steadfast to core values and a clear vision, creating a beloved company that countless businesses believe in and trust. Our goal is to secure the "gifting gurus of the world" status, keeping in mind that our mission is to embody positivity and better business circumstances for all, which in turn helps make the world a brighter place.
We're genuinely all about people and connections. Firstly, connecting with you to make the gifting journey successful, then ensuring your gift perfectly captures the moment and connects with its recipient. On top of that, we always have an eye on budget and getting your gift to the right place at the right time. From curating to shipping, we do everything in-house, so we focus on the process every step of the way.
Prioritizing People
People. Your fellow human beings. An employee who shows potential, a neighbor, your business partner, best friend, or family member. These are your (and our) #1 asset. Prioritize them. Recognize, appreciate, and celebrate them.
Think lasting impressions—how can I make a world of difference in someone's life? What can I do today to lift a client's spirit? Can an act of gift giving motivate and inspire my employee?
Gifting scenarios abound, but the key is to keep it personal and wow-inducing. People long for meaningful things that
encourage growth
, inspire, and bring
lasting joy
(like a truly light-up-your-whole-face kind of joy!). As we say here at Delightly: gift like you mean it.
Don't Worry, Gift Happy
When you choose Delightly, you unbox a world of possibility. Our gift sets make people feel valued. With each one you send there's potential to build customer loyalty, make your company stand out, keep employees engaged, celebrate accomplishments, or simply bring a smile to the face of a friend or loved one.
And the best part? We make giving the easiest part of your day and the happiest part of theirs. Rest-assured, from start to finish, we handle all the details. You simply need to sit back and revel in the joy.
Bring on the Magic
Gifts tell a story, and we know you're ready to tell yours as you prioritize the important people in your life. You care, and you care a lot more than just settling on a gift card.
Get the gift giving process rolling
here
. Our superhero account managers are ready and eager to ensure the story you want to tell and the gift you want to give is nothing shy of magic.
Remember: gift to spread joy, gift like you mean it, and always gift delightfully.