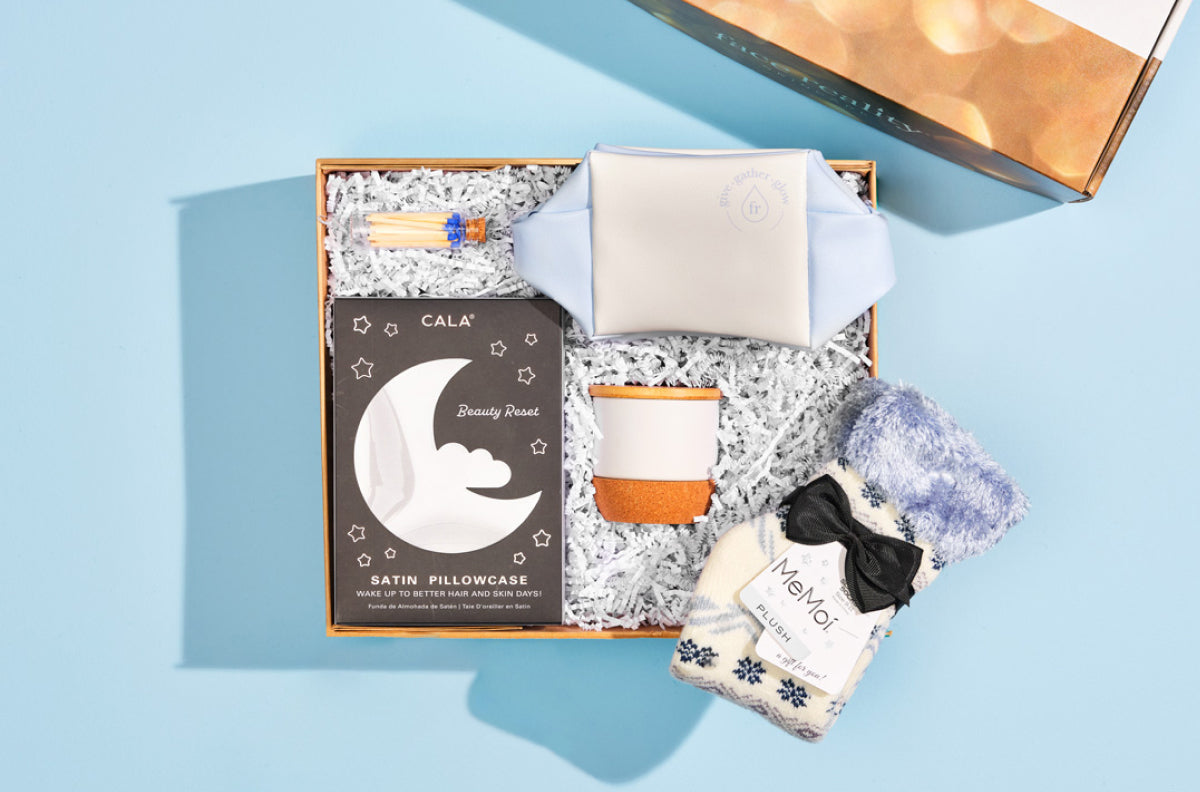 Translation missing: en.sections.article_template.title:

Face Reality- Client Gifting Appreciation R.O.I.

Ignite client gifting with all the right feels.
Written by: YOUR GIFTING GURUS
Delightly's Client Gifting ROI: A Case Study for Face Reality
Client Background:
Face Reality is a leading skincare and beauty company. The company has a loyal customer base and a strong network of partners who provide premium products and services. They wanted to find a way to recognize and appreciate their clients and partners by offering meaningful gifts that aligned with their brand identity.
Corporate Gifting in need of more delight:
Create a gifting program that went beyond simply adding a logo to generic gift packages. Our client desired gifts that were thoughtful, curated, and that would reflect their brand values. They also wanted to find a way to offer these gifts on an as-needed basis to deliver timely moments of "wow."
Happy Gifting solution:
Delightly's approach to corporate gifting goes beyond simply adding a logo to an item. Delightly curated a unique selection of gifts that would be appreciated by their clients and partners to celebrate their team's achievements and delivered gifts across the United States.
We love spreading joy! Creating a customizable gifting program that offers personalized and branded gifts, plus shipping them at the special times of the year on your behalf, such as holidays or birthdays, allows you to show appreciation and gratitude for the relationships that matter most.
Recognizing your clients and partners is a year-round investment
More than 'add your logo'-- Branded gifts that harmonize your appreciation
Holiday gifts that build brands and people to new heights
Elevate your corporate gifting to reflect your brand!